How To Design
Step 1

Choose The Item You Want
There are Clothes, Accessories, Decorations, and Home & Living Items.
Step 2

Choose The Design
Use the default picture or Upload your own.
Step 3

Arrived Quickly
Make this item a meaningful gift!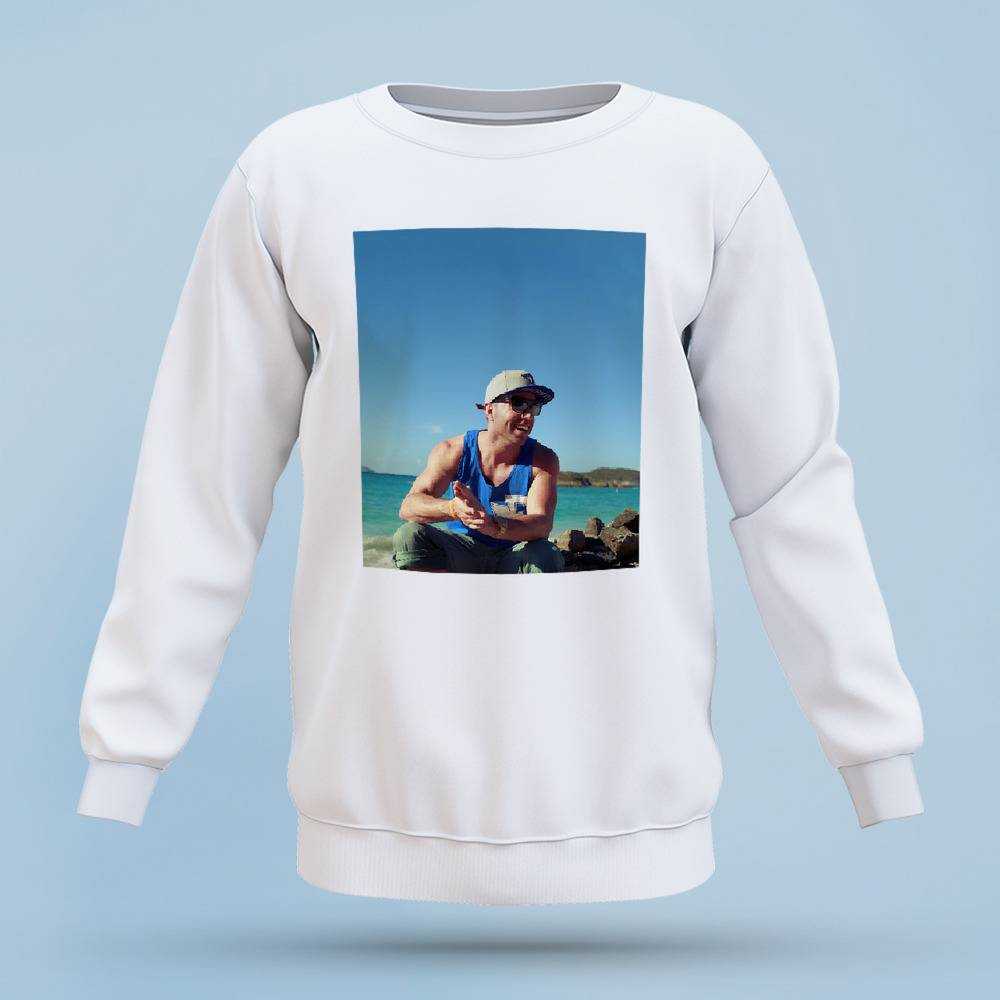 Mike Stud Sweatshirt Classic Celebrity Sweatshirt Seaside Photo Sweatshirt
description

Design your everyday with Mike Stud sweatshirt you will love to snuggle up with. Match your style with patterns and designs from our professional design team. Original design. Create a personalized gift with a photo of your favorite celebrity. Suitable for all kinds of daily life, leisure, sports, fashion. Dye-sublimation printing. Customized printing, showing youthful personality. Size: S-XXXL Material: cotton Crafting time 3 to 5 business days.
shipping

Free shipping for orders over $49

You can choose the shipping method during checkout:

Standard shipping: $7.99

Arrives 7-15 business days after the production time

Express Shipping: $29.95

Delivery 4-6 business days after the production time
Welcome to Mike Stud Shop
Nice to meet you here. We offer a wide range of Mike Stud merchandise and you can choose on our website. Michael Francis Seander (born October 30, 1988), known professionally as Mike, is an American hip hop recording artist. His first musical recognition came with the release of his viral single "College Humor", which he recorded on GarageBand ironically while he was a relief pitcher at Duke University. In 2006, Seander graduated from St. Raphael Academy in Pawtucket, Rhode Island. At 6 ft 2 inch, he lettered in both baseball and basketball and was named Rhode Island's 2006 Gatorade Player of the Year, earning him an athletic scholarship to Duke University. He earned an 8-2 record with a 0.72 ERA and 88 strikeouts for the Saints as a junior. In his senior season, he posted a 9-2 record, an ERA of 0.91, and struck out 107 en route to being named both the Gatorade Player of the Year and Louisville Slugger Player of the Year in Rhode Island.

Why Should You Choose Our Mike Stud Shop?
We offer a wide range of products. Including clothes, hats, accessories, household items, etc. Our site can be said to be a one-stop shop. Especially the fans of Mike Stud, this is a good place for you to collect his related products. Mike Stud collection has a lot of products.
Mike Stud Home & Living Item: You can buy blankets, aprons, mugs, and more.
Mike Stud Decorations: You can buy posters, canvas, puzzles, and more. Decorate your house now!
Mike Stud Cloth: You can buy T-shirts, hats, hoodies and more.

Mike Stud Sweatshirt - Show Your Personality
If your style is all about being unique, then the Mike Stud Sweatshirt is the perfect statement piece. The sweatshirt has continued unabated. However, we all know this is a piece you don't want to take off because it's so personal. Therefore, choosing the perfect sweatshirt in the right size and style is often very difficult for many people. Finding a sweatshirt with great style can be a challenge, so we've created Mike Stud 's sweatshirts to meet your needs. We have many styles and patterns of sweatshirts for you to choose from, we're sure there's always a sweatshirt style you like in our store.

Our Mission - Mike Stud Shop Promises
Customer First: If you have any questions, please contact us. We will reply as soon as we can.
Fast Delivery: we aim to make your merchandise in your hands.
Affordable Price: We have merchandises at different prices so we are sure that you can get what you want.
High Quality: Our merchandises are durable, We believe you will purchase again.


Have A Wonderful Life